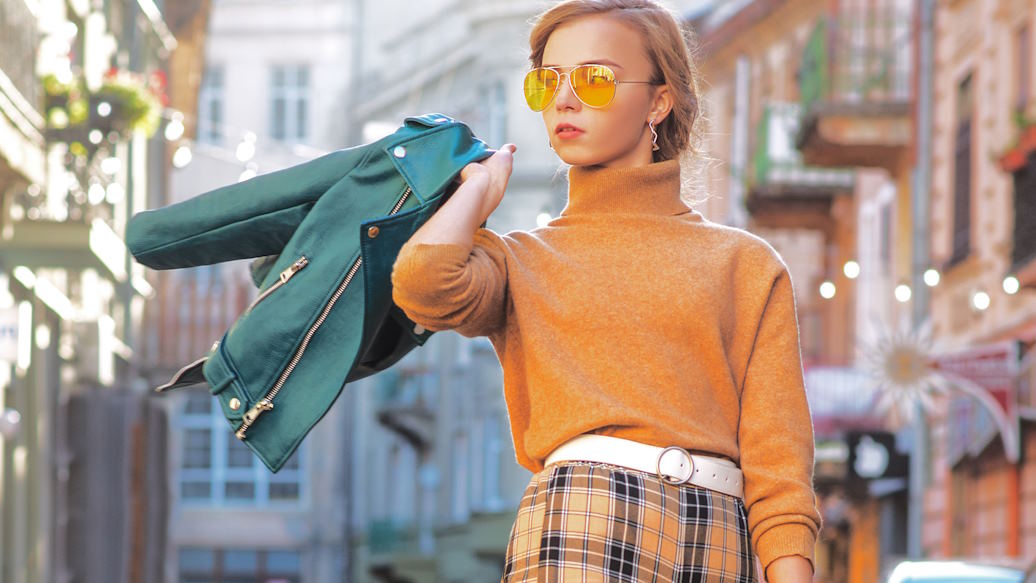 Sweater Weather Beauty: Makeup and Hair Tips for Cozy Fashion
There's a certain magic in the air during sweater weather – a delicate balance between comfort and elegance that reflects in both fashion and beauty choices. As the days grow shorter and the temperatures dip, the allure of wrapping yourself in warm, textured layers becomes irresistible. Alongside the joy of cocooning in cozy knitwear, the opportunity to revamp your makeup and hair routine presents itself. Picture this: flushed cheeks mirroring the rosy hues of fallen leaves, eyes adorned with shades reminiscent of autumn sunsets, and hair textured to effortless perfection like wind-kissed leaves. With the arrival of sweater weather, the canvas for creativity extends beyond clothing, inviting you to infuse your look with the spirit of the season. So, let's embark on a journey of transformation and discovery, uncovering the secrets to achieving makeup and hair that harmonize seamlessly with your cozy and fashionable fall wardrobe.
Prepping Your Canvas: Skincare for Chilly Days
Hydration is key during this time of the year, and adapting your skincare routine to combat the dryness that comes with cooler temperatures is essential. Start by incorporating a rich, moisturizing cleanser that cleanses without stripping your skin of its natural oils. Follow up with a hydrating serum that locks in moisture and acts as a barrier against harsh winds. Don't forget to nourish your lips with a good-quality lip balm to keep them soft and supple. As the temperatures drop, consider swapping your lightweight moisturizer for a more emollient one, ensuring your skin stays plump and hydrated.
Complexion Perfection: Makeup Tips for Sweater Weather
When it comes to your makeup base, opt for a lightweight foundation that provides coverage without feeling heavy. This allows your natural skin texture to shine through, capturing that effortless glow of the season. Embrace cream blushes and bronzers that impart a subtle flush and warmth to your cheeks, mimicking the cozy hues of autumn. Highlighting becomes your secret weapon – choose a pearlescent highlighter to accentuate the high points of your face and replicate the luminosity of winter radiance. Soft, earthy eyeshadow tones complement your cozy outfits beautifully, creating a harmonious connection between your makeup and wardrobe.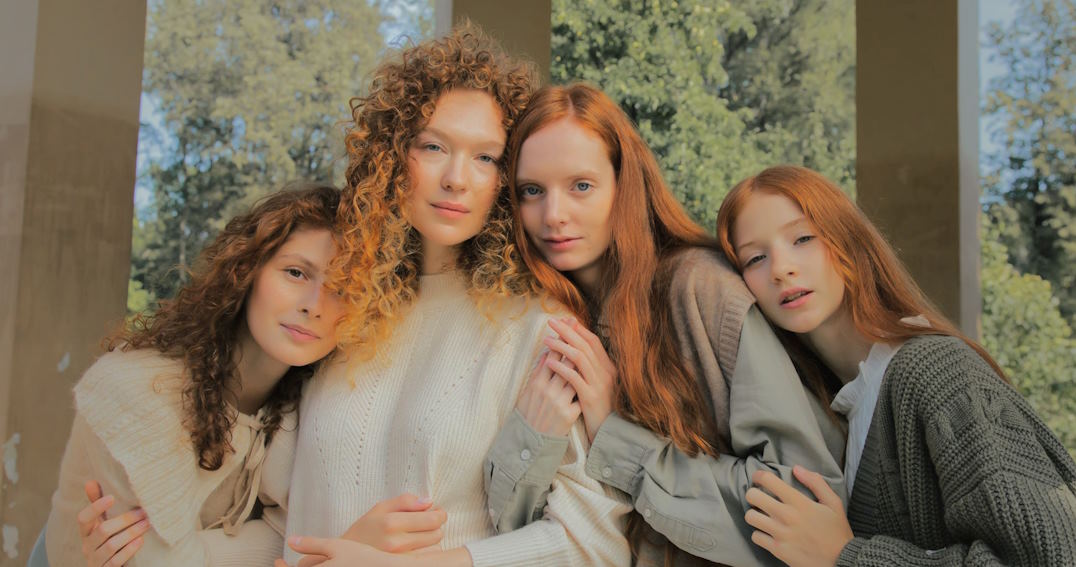 Embracing Bold Accents: Eye Makeup
As you transition your makeup for sweater weather, turn your attention to your eyes. Warm-toned eyeshadows and metallic finishes mirror the richness of the season's color palette. Create depth with shades like burnt orange, deep gold, and chocolate brown. Long lashes and defined brows frame your eyes, enhancing their impact. For an extra touch of autumnal allure, consider adding a pop of color with eyeliners in hues like forest green, burgundy, or deep plum.
Lip Care in Cooler Climates
Exfoliation and moisturization are your lip care companions during chilly days. Gently exfoliate your lips to remove dry, flaky skin, then indulge in a nourishing lip mask or balm to lock in moisture. Explore lip colors that resonate with the season – deep berry tones, rich plums, and velvety nudes. These shades not only add warmth to your look but also echo the coziness of your favorite sweaters. Experiment with satin finishes and lip glosses to achieve a soft, inviting lip texture.
Hair Transformations for the Fall Vibe
Your haircare routine requires adjustment as well. Combat dryness and static by switching to moisturizing shampoos and conditioners. Treat your hair to a deep conditioning mask once a week to restore its luster and vitality. As for styling, embrace the allure of loose waves and tousled hairstyles that effortlessly embody the windswept beauty of autumn. Elevate your look with accessories like hats, headbands, and scarves – not only do they keep you warm, but they also add a touch of seasonal charm to your overall appearance.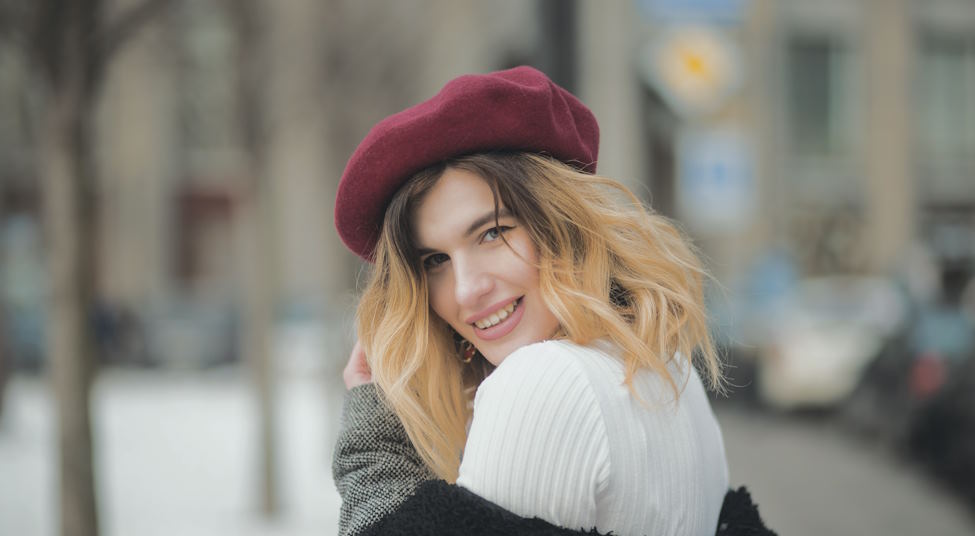 Nailing Cozy Elegance: Nail Care and Nail Art
Your nail care routine also deserves attention in the context of sweater weather. Cold air can make your nails and cuticles dry, so prioritize hydration. Apply cuticle oil regularly and opt for nourishing nail polishes. Fall-inspired colors like deep burgundy, earthy greens, and muted mauves resonate with the season's palette. If you're feeling creative, minimalist nail art featuring delicate leaf motifs or understated patterns can add a touch of flair to your fingertips.
Setting the Look: Long-lasting Makeup for All-day Comfort
To ensure your carefully crafted makeup lasts all day, employ setting sprays and powders. A setting spray not only helps your makeup stay in place but can also lend a refreshing burst of hydration. Keep touch-up essentials handy, like a compact powder, blotting papers, and a lipstick for quick touch-ups on the go. This way, you can enjoy your cozy adventures without worrying about the longevity of your look.
Confidence from Within: Embracing Your Unique Style
Ultimately, the essence of sweater weather beauty lies in embracing your unique style and allowing it to shine through. Use makeup and hair as extensions of your personal fashion, allowing them to accentuate your individuality. Celebrate the way your choices reflect your personality and the season's charm, and let your confidence radiate as you step out in style.
Welcome to Rock Paper Nib!
Your ultimate destination for all things custom wear, style, and fashion. Discover personalized trends, expert tips, and unique insights into expressing your individuality through clothing. Join us on a journey of self-expression and fashion-forward inspiration. Dress like nobody else, because you're not like anybody else!