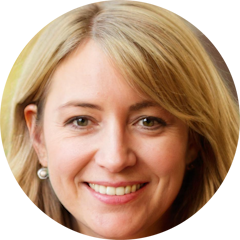 In October 2012, my path in the world of blogging commenced, driven by a desire to bridge the gap between our lives and the distant hearts of friends and family. What began as a humble endeavor has, over the course of a decade, transformed into a vibrant haven for those seeking daily style inspiration. Welcome to a realm where the essence of style is celebrated each day, a virtual community nurturing the confidence of women to embrace their uniqueness, regardless of age.
Over this decade-long journey, the blog's evolution has been a testament to the power of connections and the ever-expanding reach of our narratives. From its inception as a simple platform for sharing life's anecdotes with loved ones across the miles, it has blossomed into a sanctuary for fashion enthusiasts, offering a remarkable blend of insight, camaraderie, and, of course, style.
Here, within these digital pages, you'll discover an oasis of inspiration—a destination where fashion becomes more than just attire, where it embodies self-expression, empowerment, and authenticity. My purpose is to weave a tapestry of stories and styles that resonate with the heart of every woman, regardless of her age or background.
Delve into these posts, and you'll find more than just clothing recommendations. This space is a testament to the belief that style knows no bounds and that every individual possesses an innate charisma that deserves to be showcased. My chronicles of fashion finds, wearable ensembles, and practical style counsel are designed to ignite your confidence, encouraging you to embrace the beauty of your own uniqueness.
The pages here reflect a philosophy that acknowledges the shifting sands of trends while cherishing the timelessness of personal allure. Every piece of advice, every curated look, is underpinned by the notion that true style arises when individuality is harmonized with sartorial choices. Your journey to embracing your personal style is both an exploration and a revelation—a voyage through the diverse landscapes of fashion, culture, and self-discovery.
As you explore these chronicles, you're embarking on a quest to not only elevate your outward appearance but also to nurture an inward sense of empowerment. With each ensemble and tip, I aspire to empower you with the tools to cultivate a wardrobe that mirrors your distinct character, transcending fleeting trends and echoing your voice.
A "Rock Paper Nib" embodies more than just clothing—it's a collection of aspirations, experiences, and aspirations worn on your sleeve. My aim is for you to not only adorn yourself in pieces that resonate with your spirit but also to build a collection that empowers you to take on the world with grace and poise.
As you navigate these passages, let this space be your guide in discovering the art of personal style—a narrative stitched together by the threads of authenticity, passion, and the joy of embracing your unique identity. May this journey be a harmonious symphony of self-expression, a testament to your individuality, and a reminder that the most beautiful fashion statement you can make is to be unapologetically yourself. Welcome to a decade of style, a community of kindred spirits, and an adventure that celebrates the extraordinary beauty within you.